Back
New videos, Christmas sale, and family update!
Jennifer Shaw Ministries November, 2018 Update
Ministry and Family update!

You guys, this has been one crazy year. With all the adjustments with our new children, Ethan and Anna, joining our family and a new album, "Nothing to Fear," as well as going back to full-time speaking and touring, I have not sent many updates!

So here are a few things I think you'll want to know:

1. I have several new music and ministry videos and I'm so excited to share them with you! In fact, we re-vamped our whole

video page

with new music videos, intro videos, and speaking clips, but here are links to a few I'd like to highlight:

Music video for

"A Greater Love"

- the song I wrote for Noah before his adoption, and one of my favorite videos we've ever done.

Music video for

"How Far Love Goes"

- my newest single which is on radio all over the country right now.

Music video for

"Porch Swing"

- the song I wrote for my friend and assistant Donna who passed away from cancer. It went Top 50 on the national country charts!

Music video for

"Forever Family"

- my adoption song featuring our very own home videos as well as other adoptive families from around the country.

2. We are running two Christmas special on

my website

:

Right now you can get 2 copies of the new album PLUS a free Christmas card CD for only $25!

Also, you can get a bundle pack of 10 Christmas card CDs for only $30 - that's $3 per card! It's such a great little gift to share with your neighbors, friends, co-workers, Bible study group, even your mailman, and a great way to share the good news of Jesus this Christmas season!

And...

3. I have had very little time to write my blog lately, but I did a little

piece updating on the new kiddos

for November which is National Adoption month - hope you enjoy hearing some of the amazing miracles we've gotten to witness from the front row!

We also have a pretty big announcement in the works that I will save for the next email, but I will tell you, I am so excited about what is coming next for our ministry!!! Can't wait to make it official!

Thank you for coming alongside us! We so appreciate you. Please feel free to reply to this email with any prayer requests or other things you'd like to share - we love hearing from you, and love to pray for you too! May you have the most amazing Christmas season as we wait for the best gift ever given, Jesus Christ.

In Christ,

Jennifer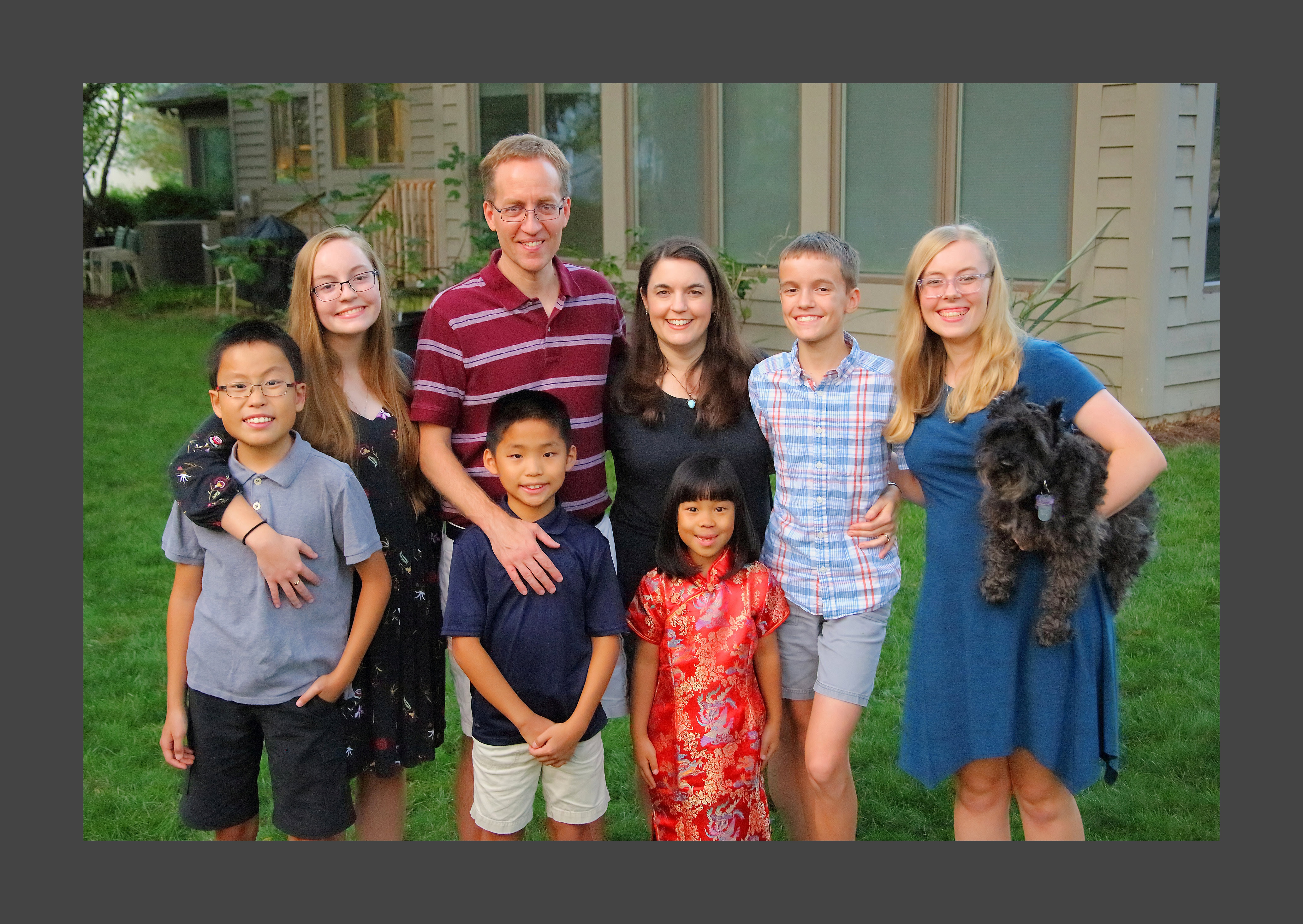 Our new family photo
Jennifer Shaw is a Telly Award winning speaker, author, singer, songwriter and five-time Top 40 Billboard artist. Her ministry has been featured by Focus on the Family, Insight for Living, FamilyLife Today, Autism Speaks, Joni and Friends, and many more. Her book, Life Not Typical: How Special Needs Parenting Changed My Faith and My Song, has brought national attention to the issue of Sensory Processing Disorder.
After being classically trained as an opera singer at the prestigious Manhattan School of Music, Jennifer became a professor of music at Cedarville University before she felt led into her current role as a speaker and contemporary Christian music artist. Her testimony includes tragedy and triumph, being both an adoptive parent and the parent of a special needs child, and losing her father to Lou Gehrig's disease. With the release of her fifth album, Nothing to Fear, her songs offer hope in any circumstance and also reflect her experiences on the mission field in Asia, Africa, Central America and the UK.