Speaking Topics
Jennifer would be thrilled to come to your women's event, outreach event, worship service, or retreat! Because of the variety of areas she's worked in, she's even happy to be your "Retreat in a Box" - your worship leader, speaker, and concert artist all in one! Following are some of the topics Jennifer speaks on most frequently. At some point in every event Jennifer strives to share the Gospel in a seeker-friendly way and connects with audiences of all levels of faith background, age, and gender.
MULTI-SESSION EVENTS / RETREATS
Out of the Boat: Peter's Journey and Ours

Retreat topic available in 2 one-hour sessions, 3 one-hour sessions, or 3 forty-five minute sessions
Are you being used by God? Do you long to follow Him more, but don't know how? Follow Jennifer on a journey through the life of Peter, as we look at the miraculous example of how God shaped and changed this very ordinary man to become the founder of His church, and then at ways the Lord can mold us and transform us to be people He can use! Using music, humor, and stories from her own life, Jennifer takes Godly principles of transformation from the Scriptures, and helps women apply them to their own lives.
For Such a Time as This: Lessons for Godly Women from the Life of Esther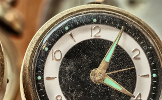 Retreat topic available in 2 one-hour sessions, 3 one-hour sessions, or 3 forty-five minute sessions
Do you wonder how the pieces of the puzzle fit together in your life, or what God could possibly do to "work all these things together for good?" So often, we don't understand how daily obedience and small decisions can affect the world around us! And yet, Scripture tells us that God has created us to do good works and that He has placed us right where we are in this season of our lives. Join Jennifer for a look at the life of Esther, a Godly woman who was used mightily where she'd been placed, who can show us how to trust God for the big picture, even when we can't see it in the moment.
U-Turn: Trusting God When Life Changes Direction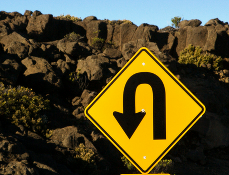 Retreat topic available in 2 one-hour sessions, 3 one-hour sessions, or 3 forty-five minute sessions
Have you ever thought that your life's path was clear, and then suddenly things changed direction? Jennifer Shaw has experienced that many times over. With her career and family goals mapped out, she thought she had made the perfect plans. But when a series of dramatic life circumstances pulled that life to a screeching halt, she had to learn to trust God, even when the path was unclear. Join Jennifer to learn how to trust God and follow His lead, so that we are not just surviving but thriving even in the midst of our most tumultuous times. Her presentation will make you laugh, cry, and ultimately, find the strength and courage to trust God even when life takes a U-Turn.
SINGLE SESSION EVENTS
Life Not Typical - Personal Testimony with music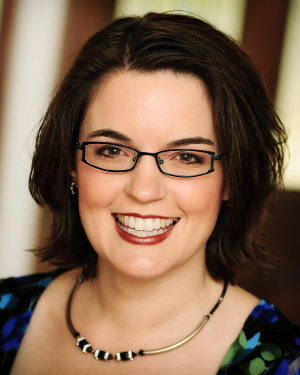 Concert event, outreach event, or worship service topic available in any length from 10 – 90 minutes. Can be combined with multi-session retreats to create an additional session
Jennifer's story includes difficult circumstances such as being the parent of a special needs child and the death of her parent from ALS (Lou Gehrig's Disease), but God's grace is always triumphant! Her testimony of God's faithfulness in hard times has inspired many to trust God, and combined with humorous and touching stories from her life and work in missions and her award-winning music, a program with Jennifer is never typical! Her presentation will make you laugh, cry and ultimately, find the strength and courage to trust God even when life takes a U-Turn.
Emmanuel, God With Us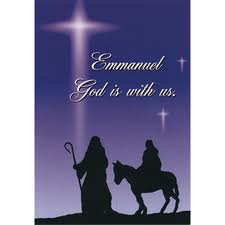 Christmas-themed event topic suitable for outreach events available in any length from 20 – 90 minutes
This is the Christmas version of Jennifer's testimony featuring special Christmas music. This has also been titled "Hope Realized" and "A Night of Hope" for more outreach-oriented events.
Disabilities Ministry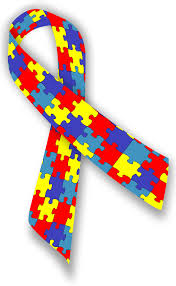 Available in any length from 20 – 90 minutes
Jennifer has presented a variety of topics with a special needs focus including parenting special needs, hope in difficult circumstances, Sensory Processing Disorder, and others. Sessions and workshops on her book "Life Not Typical: How Special Needs Parenting Changed My Faith and My Song" are also available.
Missions / Child Advocacy / Poverty Relief / Child Trafficking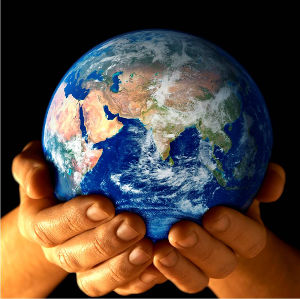 Available in any length from 20 – 90 minutes
Jennifer has experienced missions around the world. As a passionate child advocate, she has worked for poverty relief in Kenya, the Dominican Republic, and Nicaragua. She has looked into efforts to stem the massive evil that is child trafficking in Thailand. And she has worked with missionaries seeking to serve the post-Christian culture in the United Kingdom. Partnering with
Compassion International
, Jennifer can offer your group a chance to understand the needs of people around the world and make a real and lasting difference for them, both physically and spiritually.
Worship Workshops / Worship Team "Makeovers" / Songwriting Seminars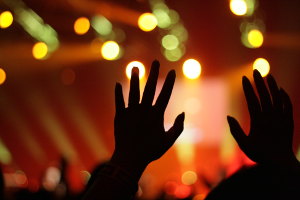 Available in any length
Jennifer holds a master's degree from the Manhattan School of Music, and was a music professor at Cedarville University and the music director and worship leader at her church for over twelve years. She has written a number of articles on worship leading in the church and has been privileged to lead worship on four continents now. She loves helping worship teams develop strategies to lead better and encourage participation in worship and would welcome the opportunity to work with your team! Read one of Jennifer's articles on worship in
The American Church Magazine
.
CUSTOM
Custom Program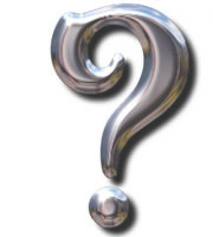 Jennifer is happy to work with any theme your team has put together. Let us know how you feel the Lord is directing your event, and Jennifer will create a custom program around your ideas. Let us help you create the event you feel the Lord is calling you to!
Mission
My mission is to proclaim the good news of Christ, to encourage others to a deeper relationship with God and to rely on Him more each day, to teach the Word of God, and to glorify Him in every way I can through my music, testimony, and teaching.
What People Are Saying
God touched our every sense, as Jennifer shared her life and God's love through song and Scripture. We laughed, we cried, we knew our spirit was receiving from God's Spirit as Jennifer's stories brought home to each of us the power of God's love to touch our lives. Jennifer captivated our attention as she casually shared as if we were friends chatting over a frappuccino. Certainly everyone came away with something God used to impact their life. God has given Jennifer a life and voice to make Him, His love, and His power known to many.
Jennifer Shaw was a true inspiration to the women who attended our event! The comments I received about her were powerful. Women were moved spiritually and emotionally to a closer relationship with the Lord though her music. Her genuine kind personality was as inspiring as her beautiful voice! She is a wonderful blessing who is treasured.