Adopting!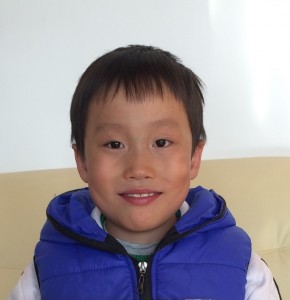 Jennifer and her husband Nathan will soon be adopting a 9 year old boy named Noah and are excited to share their story with others. Noah was abandoned as an infant in a garden in China since his malformed heart made it impossible for his parents to care for him. The Shaws will be traveling to China in March to bring him home.
Please see the video below for details on Noah's story and how you can learn more and be part of the process. You can also check Jennifer's blog or Facebook for the latest photos and news. Proceeds for all upcoming events will go directly towards Noah's adoption and you can find Jennifer's event calendar here.
About Jennifer
Jennifer Shaw is a Telly Award winning speaker, author, singer, songwriter and five-time Top 40 Billboard artist. Her ministry has been featured by Focus on the Family, Insight for Living, FamilyLife Today, Autism Speaks, Joni and Friends, and many more. Her new book, Life Not Typical: How Special Needs Parenting Changed My Faith and My Song, has brought national attention to the issue of Sensory Processing Disorder.
After being classically trained as an opera singer at the prestigious Manhattan School of Music, Jennifer became a professor of music at Cedarville University before she felt led into her role as a contemporary worship leader. Her testimony includes tragedy and triumph, being the parent of a special needs child, and losing her father to Lou Gehrig's disease. With the release of her fourth album, Someday, her songs offer hope in any circumstance and also reflect her recent experiences on the mission field in Asia, Africa, Central America and the UK.